Discover How Easily You Can Create A Premium Sales Funnel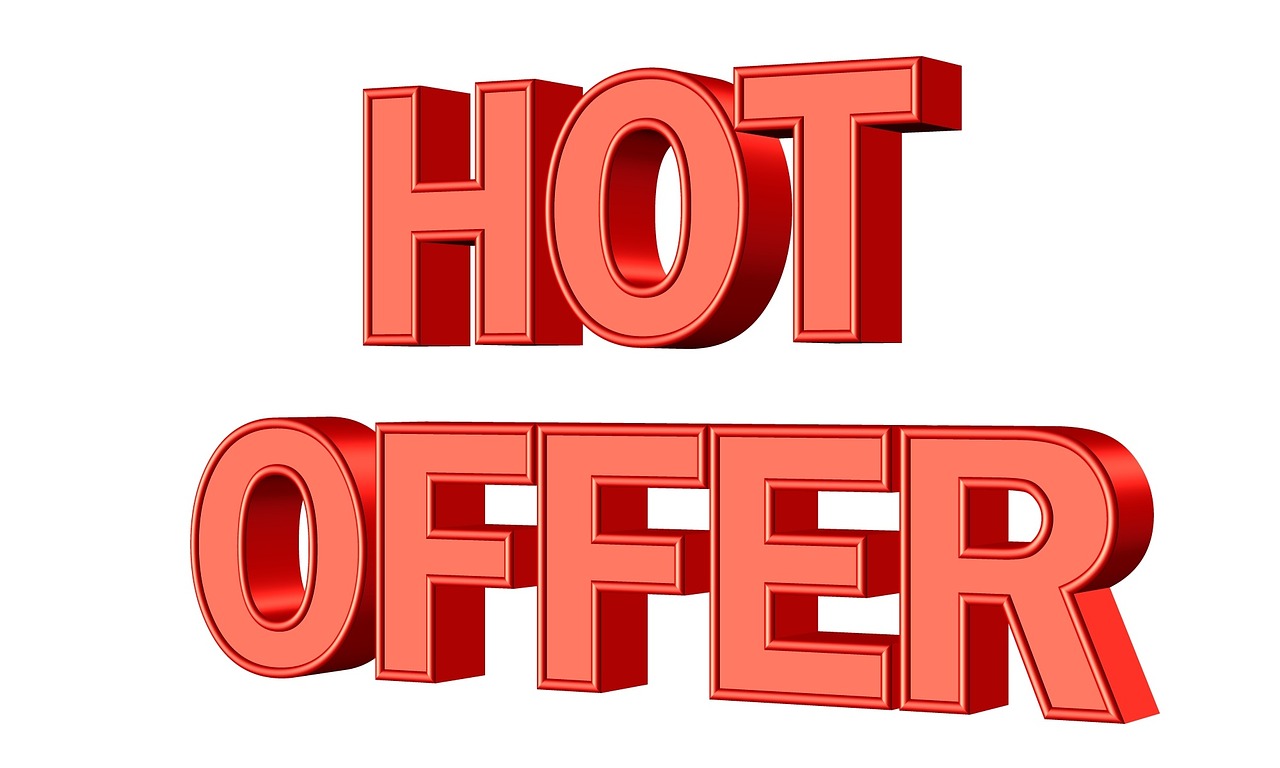 What's the most important word in marketing?
Testing.
If you aren't testing every one of your marketing strategies how do you know where to improve? How do you know what's working?
This is even true for sales funnels. You have to test your funnels to see what's working and what's not. Not just to check for technical glitches but to find out what copy writing works best, what offer is the most appealing, what the best lead magnet is, etc.
Sales funnels can be unwieldy, black holes of non-activity if you don't keep testing to see what works and what doesn't.
Once you've tested and the leads are rolling in…what do you do with all the leads?
What do you do with all the people you've collected through your tested opt-in lead magnet?
You test them!
You now have a captive audience. You can limit your advertising dollars when you focus on your lists and find out what they need and want. Then you can create products and services focused solely on the people you serve.
So who are these people? What do they need? What are they looking for from you?
Well, I find out with an assessment sales funnel. This is my most successful sales funnel. This funnel introduces my premium offers to my most qualified candidates.
So what's a premium offer?
How Do I Calculate A High-End Offer?
Typically a premium or high-end offer is about 10x more than your average offer. So if your average offer is between $500 and $3000 then your high-end or premium offer is about $5000 to $30,000.
This is the way I first started structuring my premium offers. Nowadays I offer much larger premium products and services. As my company has grown my offers have grown right along with it.
What does it take to create a $30,000 product or service. It first takes believing that you can offer that. That's a different blog post. But can you imagine what your life will look like 3 years from now when you are comfortable with a $30,000 offer?
These products and services are things like private consulting, done-for-you packages and Mastermind groups.
For now, let's assume you have a healthy self-esteem and a great offer. It's now time to create your high-end sales funnel.
Hang on! Before you create your offers, before you set up your premium funnel, there's one other thing you have to do.
List Segmenting
You have to segment your list. You have to separate the people on your list into smaller lists to find out who is ready for a high-end offer. Otherwise you're wasting your time offering a free-opt-in a $60,000 service. Amiright?
Usually, I like to group my smaller lists into 3 different segments:
$0 – $20 – people who've opt-in and/or bought a product valued at $20 or less. These people are kicking the tires. They don't know, like or trust you yet but they're curious.
$21 – $500 – people who've opt-in and have spent up to $500. These are people who know you and like you so they're willing to spend some money and keep listening and following.
$599 – $3000 – people who've spent up to $3000 with you and are devout followers of your brand, message and services. This last segment will be much more receptive to your premium offers. They know, like and trust you. When they trust you they are receptive to see where you can take them.
So where can you take them?
6-Step High-End Sales Funnel
This sales funnel is designed for coaches, trainers and speakers. And it's targeted to people who are qualified to see these offers. This is why segmenting is so important.
Not everyone on your list is qualified to go through this funnel. So it's up to you to find out who is and who isn't. Once you've determined that you can reach out and offer them an opportunity to see what can take them to the next level.
Here's how it works…
Tier One – The Assessment
This tier is your high-end lead magnet. What it is is an intake assessment. You're assessing what they need/want help with in their business or personal life.
If you're a personal coach maybe this intake is an assessment of how successful they feel in their life or where they feel their biggest weaknesses are: personal relationships, body issues, personal finances.
If you're a business coach maybe the intake assesses their weaknesses/strengths in their business: marketing strategies, online visibility, scaling readiness.
Once they've taken the assessment they will then opt-in with their phone number to receive the results of their assessment. This is very important because the next step involves a phone call. Not an email.
I have found that the most effective way to receive follow-through on this step is to request money in exchange for the results of their assessment.
This nominal fee (anywhere from $100 to $500) secures their place in the queue and their results.
When they have completed this step you have a roadmap of where they need the most help. Now you can offer them a targeted product or service.
Is your lead generation system optimized to maximize PRE-QUALIFIED candidates for you PREMIUM offers?
Tier Two – The Video
This tier is an indoctrination video message. Stick with me here. You are taking them on a journey. This video introduces you personally and lets them know who you are, what you stand for and how you do business.
This is an on-boarding orientation. And it's a great way to personalize the funnel experience and let them know this is a much different experience than the generic, lead magnet, basic offer they're used to. This is not that.
They are now entering a rarefied world. This world is about pampering not pimping.
Along with letting them know who you are you'll also be letting them know what to expect next.
Tier Three – The Phone Call
Tier three is a phone call to schedule their Discovery Session.
After they've done the intake, put down their deposit and watched the welcome video they receive a phone call. The call is from you or someone in your organization to schedule their Discovery Session. This is not an email, it's a phone call.
A phone call is much more personal, more pampering. Plus, it's way more effective. They will be more likely to show up to their in-person assessment if they receive a phone call as opposed to an email.
A phone call says this is a different level of importance. We expect you to be at your appointment. We are looking forward to meeting you. A phone call builds trust and starts the conversation.
Tier Four – The Discovery Session
This tier is the Discovery session. This tier is the whole reason for this funnel. The discovery session is one-on-one, in person or through skype or zoom. It's face-to-face. It's not an audio phone call.
This is important. You need to have that level of engagement for the Discovery Session to be effective.
The DS lasts about 40 minutes to an hour and it does several things:
A Discovery Session allows you, as the expert, to assess where they are in their business. This is called defining Point A: where their business is or where they're at personally, depending on the type of coaching you do.
The next thing a DS does is define trouble spots. Why did they follow through on this offer? Why are they here? Where are the weaknesses? Where they want to focus and work in order to accelerate their growth.
Finally, a DS explores their COI as opposed to their ROI. COI stands for Cost Of Inaction, what they will lose if they don't make the changes necessary to grow personally or professionally.
The True Cost of Inaction
Say for instance, your business is making $5000 a month and you want to accelerate your growth over the next year and be making $10,000 a month?
Well, I can help accelerate the growth of your business and help you reach that goal. However, if you choose to do nothing what are you losing? Well, in this case you're losing $5000 a month by continually not taking action.
So your cost of inaction for the year is $60,000. You're losing $60,000 a year. That's your COI: what you're willing to lose over the next year by not acting.
Are you willing to spend X to accelerate your growth and get to your goal?
All these discoveries:
Point A
Trouble Spots
COI
Are all discovered and examined in the DS. If they do nothing else with you they have gained a tremendous amount of knowledge for $100 or whatever their down payment is to spend this time with you.
This DS is the job of who I call the Setter. The Setter sets up the candidate for the next tier of the funnel.
It's the job of the Setter to find out as much as possible about the candidate and pamper them so they feel good about the DS and they learn a lot about their business.
Once the Setter has helped the candidate define Point A, now it's time to define Point B.
Tier Five – The Offer
Tier five is where you present your premium offers. But it's also where you define Point B = where they want to go.
I recommend you have at least 3 premium offers. And you start with the highest premium offer you have.
Say your offers are $30,000 $60,000 and $100,000. If these numbers shock you, if you're getting uncomfortable right now, maybe breaking a sweat…well…maybe that's a trouble spot in your business.
Do you need to take a moment and ask yourself if you have the guts and courage to offer that level of service? Maybe you need a Discovery Session. It's this very issue that a DS can help uncover.
Let me ask you something…Can you see where you would be a year from now after working on your mindset as an entrepreneur?
You present your offer at the end of the DS. But you don't present all your offers. And you don't start with the lowest offer. You start with the highest offer, the $100,000, or whatever it is for you in your business model.
Note: this is not the time to close the deal. This is only a presentation. It's not the job of the Setter to close. Give them time to digest everything they learned in the DS. Give them time to mull over your offer.
If they decide right away that they don't want your premium, Done-For-You, suite of services offer, then tell them about your next lower offer, the $60,000 offer (or whatever your lower offer is). Typically, this offer is a Done-With-You joint affair.
And again, if this is not something they're willing to entertain then you can go to your next offer, the $30,000 offer. And so forth.
This is called down-selling and it's a lot easier than up-selling. So start with your most valuable offer and go down from there.
Tier Six – The Qualified Follow-Up
Tier six is the Qualified Follow-Up. And this step is for the Spiker. The Spiker gets the ball over the net, like in volleyball. The Setter sets the ball, the Spiker spikes it over the net.
The Qualified Follow-Up is typically a phone call but it can also be an in-person meeting or skype call. This is a big investment, not just financially but emotionally and mentally as well.
They are not just spending money, they are about to change their life. They are about to challenge their beliefs. They are about to test the limits of their comfort zone.
If they make this investment they will change their lives forever. So they need a minute. This could be 2 or more phone calls. I think the most phone calls I've had was about 6 phone calls for one of my $100,000 clients.
So stay with the process. Be patient. And be there for them. You are selling eligibility, you're selling candidacy. Are they qualified? Are they ready for your offer?
Most of your list will not be ready. This is why segmenting is important. And this is why you need a qualifying funnel. You need to discover who is qualified and focus on them.
Continually focusing on people who are not ready or not interested in your premium offers is a big mistake. Segment your list and introduce your most qualified candidates to your funnel to see who is ready for this offer.
It's just as easy to sell a $20,000 product as it is a $20 product. You just need to be speaking to the right people, the qualified candidates.
Create a funnel that attracts those candidates. You deserve that.
The Wrap Up
You know what the best part of this process is? It's takes all the rejection out of your premium sales! When you pre-qualify the onus is on the candidate to be ready for your offer, not the other way around.
Learning to segment your list and creating a premium funnel is imperative for accelerating the growth of your business.
It's imperative but it's not easy. You can avoid the mistakes I made by following the steps above. It's a successful template that I use to this day.
After all, it's not my success that means anything to you, it's my mistakes. When you follow this strategy you can avoid my mistakes and build your own success.
Do you want to learn how I teach my clients to define their Point A and Point B? Do you want to find out more about the Setter and the Spiker roles and how to effectively use them?
Do you want to learn how to really conduct an effective Discovery Session and create premium clients out of your candidate base? Click here to discover the answers to all these questions and take the rejection out of the selling process.
How do you currently attract your premium clients? Let me know below!