How to Never Lose A Customer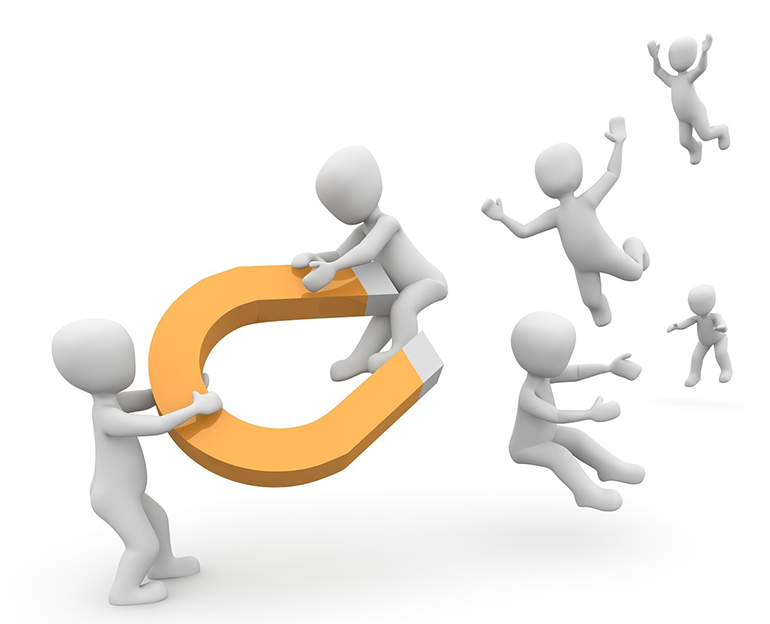 Have you ever wondered how your clients consume your products?
How your clients consume and feel about your products and services is called the  Product Experience.
And in order to keep customers for life you have to be just as aware of how they consume as how much they consume.
In order to keep customers for life, or at least, the life of your business, you have to study and understand their intimate experience with your products and services.
That study is what I call…
Product Consumption Theory
how do people consume your product on phones vs. desktops? What happens when they use a tv or smart speaker instead?
What is the very first point of contact with your product?
Have you troubleshooted that P.O.C. or Point of Consumption?
I have for 25+ years and here's what I've learned.
People will stick around if they know you're listening to them.
I have a reputation for people staying with me for years and it's directly related to my study of how they consume my products and services.
I stay relevant to my target market by listening and changing along with their needs and desires. 
Part of my job as an entrepreneur is to be supremely concerned with how people consume my products and services.
But there is one aspect of this study that needs particular attention…
Getting clients to finish what they start.
If a client finishes your course, your book, your webinar, your retreat, they are more likely to continue being your customer.
And what's more appealing…having 100 one-time buyers or 10 clients that repeatedly consume your products and services?
At first glance those 100 customers sounds pretty good. But what if you never see them again? Which is the most likely experience.
But 10 repeat clients who buy your products; use them from start to finish; become fans and followers; become evangelicals and word-of-mouth advocates for your brand…
How many people do those 10 customers affect or reach? It could be exponential.
What if some of 10 repeat customers become your premium clients?
That is the power of understanding product consumption and the customer experience.
Finish What You Start
"Beginning in itself has no value, it is an end which makes beginning meaningful." —Amit Kalantri
One of the most compelling aspects of the customer experience is studying why customers do or don't finish your product or service.
If you're a coach you most likely have a course, a webinar, an eBook, or possibly even a physical book. These are products that have a beginning, middle and end.
To be clear, even a tube of toothpaste has a beginning, middle and end. And if you think Proctor & Gamble hasn't put millions into studying the life of a tube of toothpaste in their customers' hands, you're a fool.
Anyhoo…making a study of how a product is consumed should be a part of your market research. You can use surveys, product beta-testing, case studies and test subjects to find out exactly what your customers experience from beginning to end.
I've done my own research and I've come up with several strategies that improve the customer experience and help my customers finish my courses.
You may find these strategies helpful in your own product creation.
1) "Quick Start" On-boarding
I mentioned this in my last post but I want to go into a little more detail here.
A great way to enhance and ensure product consumption is letting the customer know exactly what they're getting and what is expected of them.
Accountability is a powerful tool. If you let your customers know that you're concerned and mindful of their experience they will be more inclined to finish the course or program. At least, that is what I have found in my research.
I make sure they know I'm involved in their experience by doing an on-boarding process. If it's an e-course that I'm offering I always have a 'Start Here' tab.
The 'Start Here' tab contains a video from me introducing myself and the course. I also go into detail about what I want their experience to be during the course.
And should that experience fail to come to fruition I also add Support and Help Desk info so my clients can follow up and get support, help, advice, etc.
Where should any On-boarding process begin?
It should begin on the Thank You sales page of your marketing funnel. The Thank You page should have help desk info, a 'Begin Here' tab, a notification to expect an email describing where and how to start the program.
These all seem like little, no-brainer details but they all add up to a comprehensive approach to the customer experience. That mindful approach will stay with your customer for the length of the program and turn one-time buyers into repeat customers.
So On-boarding can be a Start Here video or it can be a Quick Start Guide or even the preface to your book.
These elements should contain:
a thank you for purchasing the product
a description of the product
a description of how you want the product to be consumed
what to do if that expectation isn't fulfilled
This on-boarding process helps your customer in two fundamental ways:
it helps your customer finish what they start
it manages your customer's expectations which in turn helps them finish what they start
2) Ongoing Support
Another hugely successful strategy I've learned to implement over the years for all of my products is a fully accessible customer support system.
This system can be a Private Community that helps one another with accountability and troubleshooting.
For instance, if you have an e-course then a private Facebook group goes hand in hand with your e-course.
If people know they're instantly part of a community they are more likely to finish your course. This community offers support through the tough aspects of your course as well as accountability and celebrations for achievements.
Seems like a small thing but it works! People love to help each other and people love to cheer each other on. Give them the opportunity to do this with their own private community accompanying their new product.
Another way to do this is with access to your Helpdesk. Having 24 hour access to you instills your customers and clients with the confidence to keep going. It's this confidence that will enable them to finish what they start.
In fact all of these strategies are designed to instill confidence. Confidence is the fuel that helps people finish what they start.
Now the Helpdesk idea is not new and is pretty obvious but it is highly overlooked as a finishing strategy for your clients.
And just like your on-boarding, your Support system should be listed on your customer's very first point of contact with their new product…the Thank You page of your sales funnel.
Don't miss this opportunity to indoctrinate your new client into your world.
This time-tested and "FOOL-PROOF" sales conversion 4-Part Video Training Series gives you the fastest, easiest and most reliable way to get High-End Clients!
3) Rewards and Bonuses
All these strategies are called Stick Strategies. A stick strategy is a strategy that helps your customer stick to your brand for the long haul.
And one of the best stick strategies I've found is to offer rewards and bonuses along the way.
If your client is working through your product, offer incentives along the route to maintain confidence and excitement. And if you also offer a private community then celebrate with the community. Make it known who won the bonus for that part of the course.
Little incentives along the way bring the community together and make it a cohesive tribe of fellows rooting for one another. And a little healthy competition also instills a sense of play and energy.
You can offer incentives, bonuses, rewards and celebrations in your e-courses, webinars, physical retreats, conferences and seminars.
In the past I've given away money, steep discounts to my upcoming events, +1's for partners and spouses, free ad-ons, rebates upon completion and 1-on-1 coaching with me. You can get really creative with your incentives and bonuses.
It can't be stated enough that this strategy builds the confidence of your new customer and tightens your community. But it also raises the odds that they'll continue onto your next course or product. So be ready with the next one!
A key point to remember about bonuses: don't offer them too soon. Offer them at the halfway point and beyond so that people stick with it. BUT, let them know in advance that there are bonuses waiting just around the corner.
You need to seed bonuses just like you seed sales. At least I hope you seed sales. You do seed don't you? 😉
The Wrap Up
These 3 Stick Strategies are all designed to enhance your brand. They do this by giving your clients confidence to use up your products and services.
When customers use up or finish your products and services they are:
more likely to buy another product or service from you
recommend your products and services to others
gain the real benefits of the product or service because they've actually consumed the whole thing rather than moving on to the next shiny penny
Those benefits will stick with them a long time. This, in turn, will help your customer remember where he or she got those benefits…YOU!
Product Consumption Theory is an important aspect of your market research. How your customer consumes your products and services is invaluable information to have.
It will help you create products your clients will love, and improve already existing products and services for them.
Ready to learn even more about improving the customer experience? Watch this 4-part video series to help you improve your message and create products that help you reach your market.
Next week we're going to learn how to lose a customer! Stick around:) See what I did there?
Are you already using stick strategies in your business?
How is it going?
I want to hear from you! Join the Conversation>>